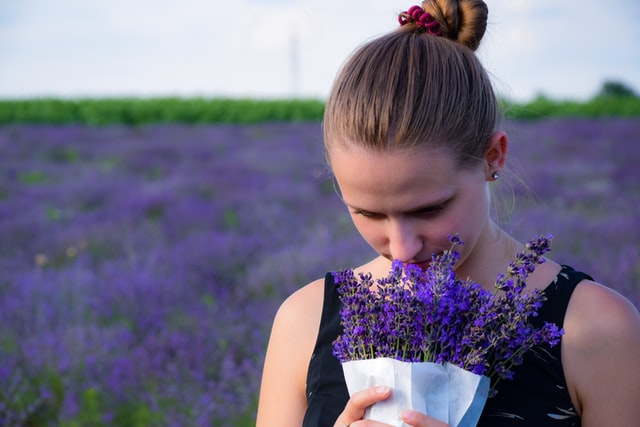 We all have favorite scents that bring us pleasure. Some of mine include bread baking in the oven, gardenias, my son. When Noah left the ark, he made a sacrifice to God. The AMPC Bible says, in Genesis 8:21, the Lord smelled the pleasing odor. Then, the odor is explained as a scent of satisfaction to His heart.
The way my heart beat as I read that, I knew I needed to pay attention. Could I ever give to God a scent of satisfaction to His heart? He says yes, to me, and to you.
It wasn't the fragrance of the burning offering that did it. If Noah had made the offering grudgingly, or with resentment, it wouldn't have smelled nice. The same deed, but a different attitude. God always looks inside. He's not after our deeds, but our hearts. Here is what God whispered to my heart.
"Cathy, it's true. As My beloved child, you are a scent of satisfaction to My heart. You are Mine, and I delight in the pleasure of your company more than you delight in Mine or anyone else's. Remember how you often quote the verse saying there are eternal pleasures in My right hand? You are one of them. I exult over you with joy, I rejoice over you with shouts of joy as I renew and refresh you in My love. Only My love can keep you at peace, regardless of circumstances." (Zephaniah 3:17, Psalms 16:11, 21:7, NASB)
Dear reader, whatever your need is today (and I often don't even know what my needs are), please let Jesus love on you— today. He says it is the one needful thing (Luke 10:42,KJV) and He urges us "to continually let My love nourish your hearts," (John 15:9c,TPT).