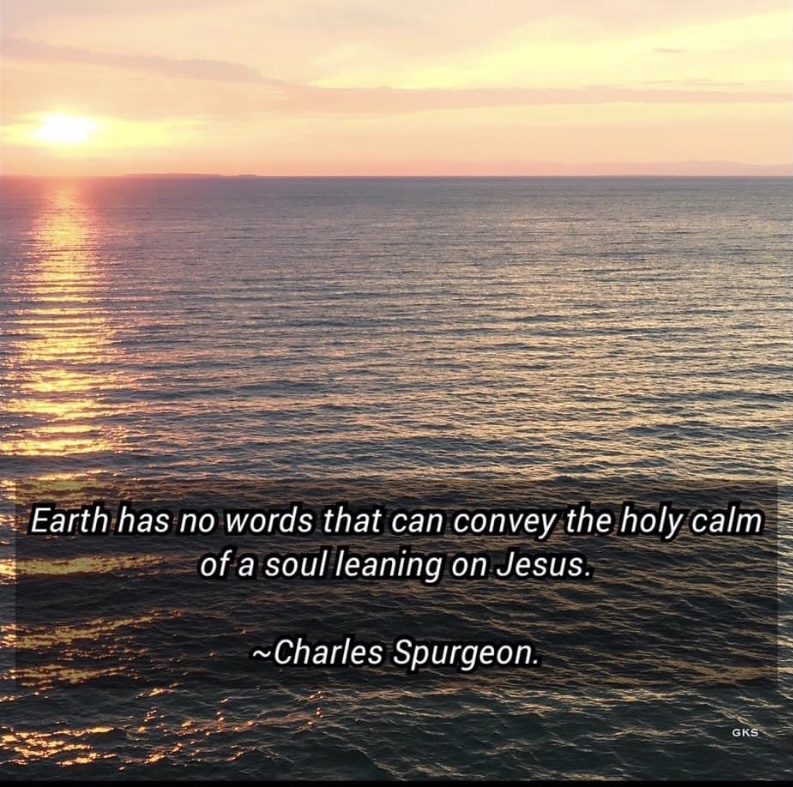 I love to learn, so last week I watched a webinar about the human "gut biome" and how it affects our moods, immune system and physical fitness. They told how bad it is for the gut when stress levels rise and aren't managed well, and how it affects the brain in a negative way. I began to feel stressed.
I stopped the video and prayed, resulting in a peaceful chuckle. The One who rules my life and heart is the greatest expert on our miraculous bodies. My "innermost being" needs Truth and peace. A heart at peace gives life and health to the body and mind.
Our world has no source for true peace other than close connection with, and trust in Jesus. All the treasures of wisdom and knowledge are hidden in Him. He is not only the infinite treasure chest, but He is the treasure, and He provides the map to His riches in His Word. Massive wealth in terms of money can't bring with it the priceless riches of deep soul-peace, that sense of eternal well-being. Money cannot buy freedom from anxiety, and all the biggest, strongest bodyguards cannot soothe a soul in distress.
Jesus can. He did it for me when I worried, for a minute, about my gut biome last week. He has kept me safe in a Category 5 hurricane, some close-call tornadoes, a pandemic, and in countless dangerous excursions when I lived a careless and thrill-seeking lifestyle for ten years in my youth.
I'm grateful He kept me alive long enough to begin to know Him, 38 years ago. He is infinite, so there will always be more to know. This week I lifted both arms in the air as I sang to Him Isaiah's words about his vision of seeing the Lord high and lifted up. Isaiah said the train of His robe filled the temple and the angels cried, "Holy! Holy! Holy is the Lord!" He is infinite in knowledge, wisdom, love, joy and peace. He always has more than enough to meet my need in every moment.

As children, we used to love to say with defiance to any bossy little girl, "You're not the boss of me!" Now, I love to remember and say to Jesus, with bone-deep gratitude, "Lord, You are the Boss of me. I want whatever You want, nothing more or less or different." Even the microbes in my gut agree.
[Numbers 6:26; Psalms 51:6; Proverbs 14:30; Isaiah 6:1-3, 9:6, 26:3; Matthew 11:28; John 14:27; Romans 14:17; Colossians 2:3, 3:16; 2 Thessalonians 3:16; Hebrews 13:20-21]