Favorites?
Tuesday, June 28, 2016 by Cathy Everitt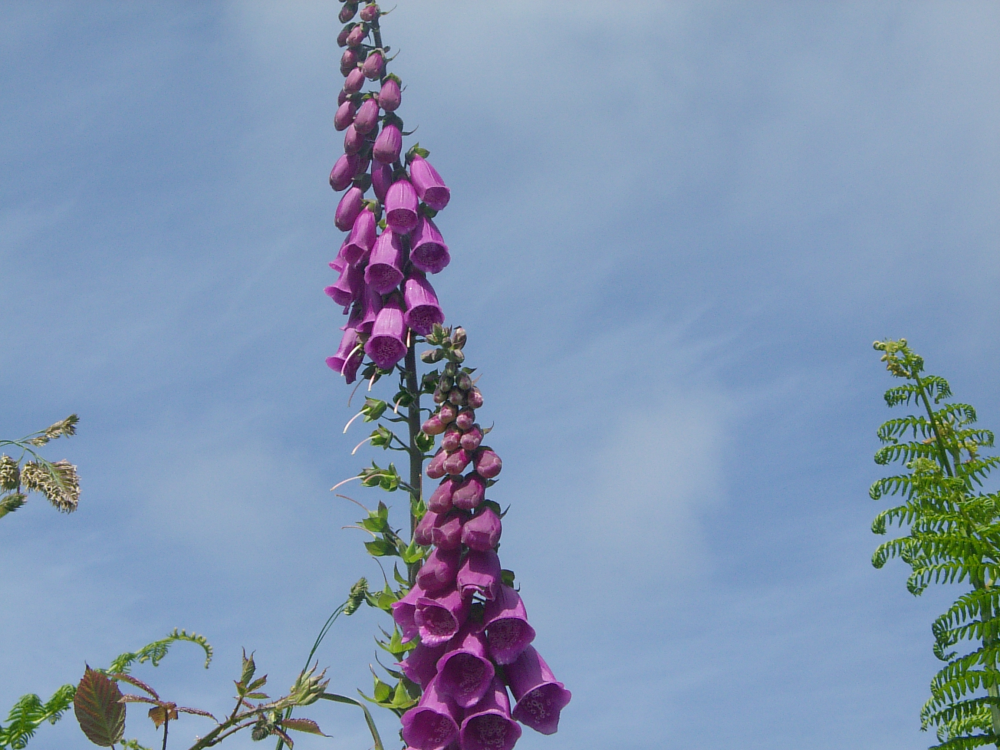 These foxgloves grow by roadsides and in the woods here in County Cork, Ireland. The first summer I came to stay, I took dozens of pictures of them, amazed at their bell shape and gorgeous color. Now, during this fifteenth visit to Ireland, they have lost a bit of their attraction.
This emerald gift-country God has given me feels like a second home, so of course I take some things for granted. Wish I didn't, but I do. The same castles enchanting me for years have begun to appear as mere mortar and stone. Imagine.
I'm glad God isn't like me. He never grows bored, not even of me and my ingratitude. He sees me through the filter of Jesus's blood. He accepts me just as I am, while sculpting me with patience and care.
He's using the dear people and beauty of Ireland and Florida to change my heart. He gives me prayer and encouragement to give away like bouquets of flowers. He uses me even when I don't know He's doing it.
He's so good to me. One of His best gifts is a grateful heart. There is no way to get it except from Him. In His unending kindness, He has prevented me from tiring of this assigned second homeland. He gives me new friends and dear ones with whom to share it. Two more will arrive next week – Rachel and Molly.
I can't wait to take them to their first real castle. How I love to point to wildflowers growing out of cracks in ancient stone walls. Most of all, I can't wait to introduce them to the Jesus followers here. The Irish are famous for their beloved "craic," which means fun. When Irish people get the joy of Jesus into their hearts, the craic is mighty. One hundred thousand welcomes to my green summer home, Rachel, Molly, and anyone blessed to come here.
---
---