Impressions of Amsterdam
Tuesday, August 16, 2016 by Cathy Everitt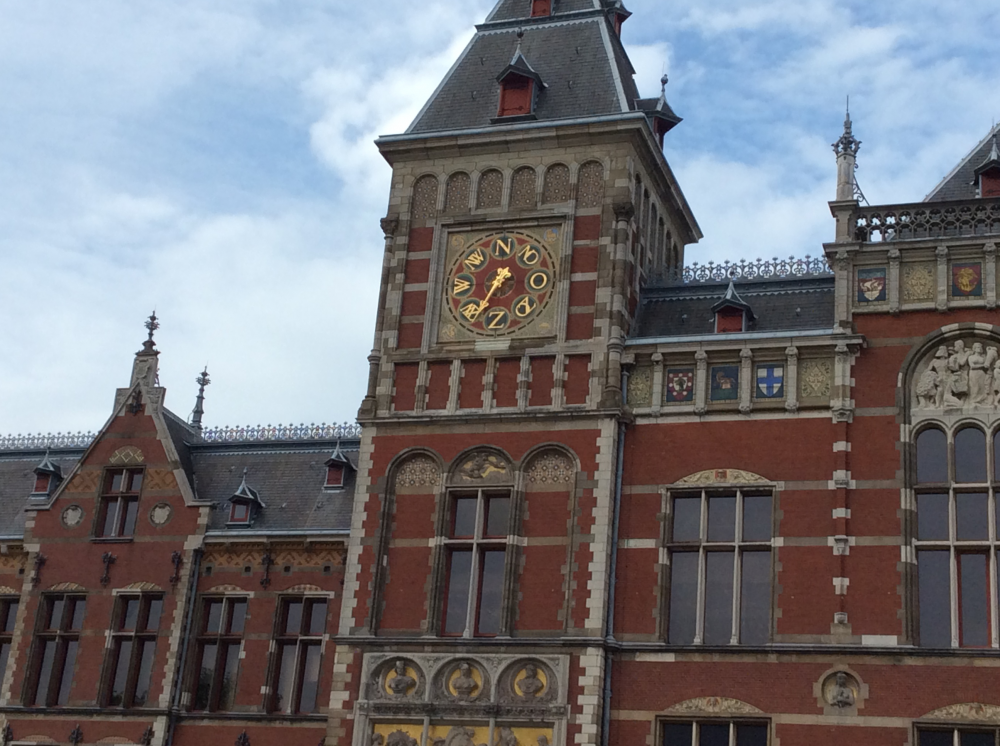 In Amsterdam on June 29th, these first impressions energized me: Is it my imagination, or do nearly all of the people here look like movie stars? Isn't anyone here over 60 years old? Are there more bicycles than people? Why does our hotel have comfy beds built into a room-width box that requires me to walk up two stadium steps? Then, I can either scoot into my bed from the foot-end, or walk on the wooden box it's embedded in, and fling myself into it. Everyone here must be as fit as a gymnast, but I love the laughs this challenge gives us.
I didn't study the traffic laws, but I gathered the bicycles have the right of way over pedestrians, cars, and other vehicles. They seemed to rule the road and outnumber the cars. Every cup of tea came with a delicious waffle cookie called stroopwafel. Our meal and snack servers offered an elegant box of a variety of teas from which to choose, including my favorite, Earl Grey.
Seeing Rembrandt's house and the Rijksmuseum created a day I'll never forget. Paintings I'd considered dark and boring, in art history books, caused my jaw to drop when I saw the originals. Some of Rembrandt's paintings appeared to have lights shining from the people's faces. Scientists have detected materials such as ground egg shells and sand within the paint. These give texture and a sense of three dimensions to his work.
I don't know Rembrandt's spiritual beliefs. Whatever he may have believed, I know God gave him amazing gifts. I want to use mine. I refuse to yield to the temptation to think my gifts are too small to be put to use. One of my favorite Bible teachers told us last week God delights in small gifts. The Bible says not to despise the day of small beginnings. Amsterdam, by American standards, is a small city in a small country. Its gifts are incomparable, though, like each of us. I pray we won't waste the gifts God has put into us. What would He have me give away today? An encouraging word or an act of kindness? Fervent prayer for a friend in need? Use me, dear Lord. Shine Your love through me.
---
---