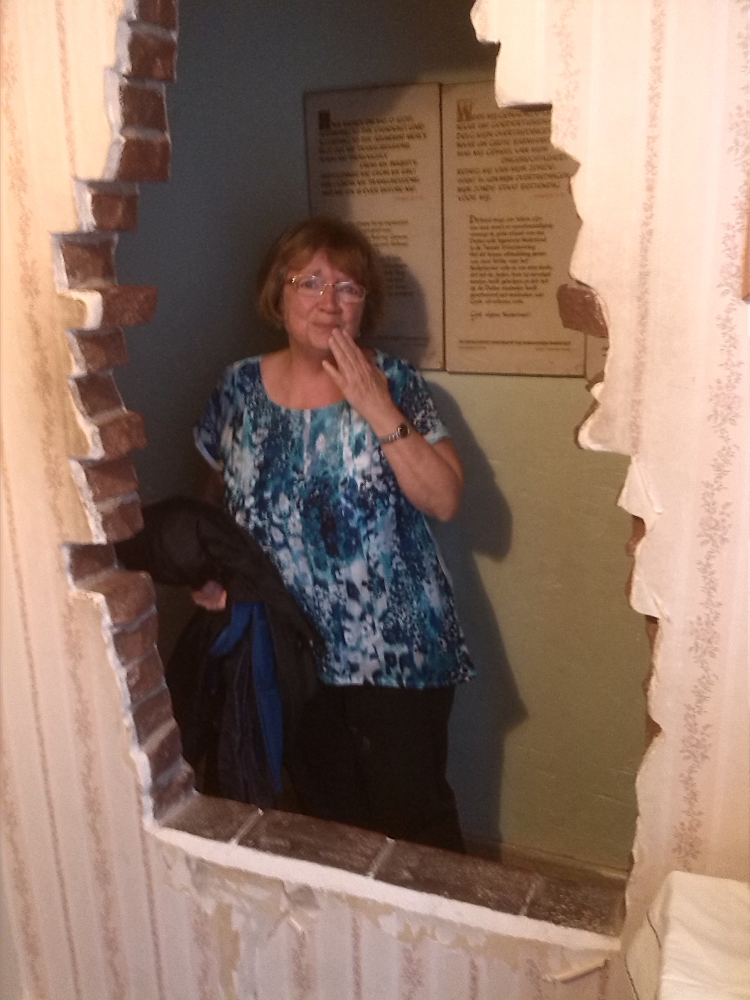 I wanted to visit Corrie ten Boom's home, now a museum in Haarlem, near Amsterdam. I thought I knew all my reasons: Her courage to save hundreds of Jewish neighbors from concentration camps. Her faith. Her messages of forgiveness, hope, and trust in God. Surviving confinement in a horrible prison camp herself, she told us there is no pit so deep that the love of Jesus is not deeper still.
When I stepped into the secret hiding place built into Corrie's tiny bedroom in the tiny house, my tears poured out, unstoppable. During World War II, when Nazis banged on the door downstairs, entire families hid in this space, about the size of a bathtub. Often, they remained cramped in there for hours or days at a time. I thought I cried my tears just for them.
The tears, though, also came from fear I could never have the faith and courage of Corrie and her family. Would I endanger my own life and those of my loved ones for the sake of less-treasured neighbors? Can I love my neighbor as myself? I assumed I cannot. Not like this, not the way Corrie did.
During worship yesterday, the Lord assured me He can do all the assigned-from-Him loving, serving, and sacrificing through me. I cannot, but He can. He can use me to point us to the only eternal Hiding Place. His name is Jesus, and He has room for us all.
If our pit came from politics, fear, criminals, illness, or loved ones, His love is still deeper. He wrote us a long love letter to help us know Him. It's called the Bible. Give it a try. You might begin with the book of John, or Jeremiah 33:33 (His private "hotline"), or Jeremiah 29:11-14. We don't have to huddle in a tiny space the size of a bathtub. We can live free and full. Full of Him.