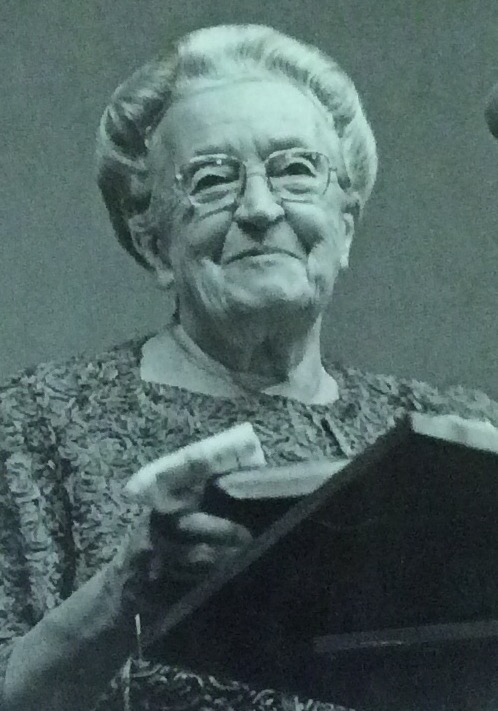 This photo of Corrie ten Boom reminds me of my grandmother – eyes shining with playfulness and joy. Some people desire plastic surgery to make them look younger. I want heart and soul surgery to make me glow like Corrie.
This summer, God has been reminding me of an eternal beauty treatment. It sounds simple, but I can see how difficult it is, even for mature Christians. The facelift is trust – resting in the assurance Jesus is in control, no matter what.
The word worry comes from an old word meaning to hold a captured prey by the neck and shake it to death. Isn't that what anxiety does to us? It makes us cranky, and robs our lives of joy. We will always find plenty to worry about, especially after watching the news.
Jesus could've worried, but He didn't. The Bible says He was tempted in every way we are, so He must've been tempted to worry. Jesus knew His Father, though. He knew Him deep in His bones.
I found a sweet something in an old journal. The Lord told me He loves even the spaces deep in the marrow of my bones. I had forgotten He said that, but His Word assures us He weaved our innermost parts. It says we're fearfully and wonderfully made. He didn't need to create you or me, but He chose to. He wanted us, and He still does.
If He died for me, can't I trust Him with every big and little concern? His Word says He will complete the good work He began in us, and He wants to transform our minds. I look forward to less worrying. As the world grows crazier and scarier, I desire an ever-increasing faith.
God says faith comes from hearing His words. Let's read and meditate on His Word, so truth becomes the default mode of our thoughts. I want to let those fangs of worry go hungry. I don't want to give my mind to something that will kill joy and abundant life. I want to choose to trust the One who is always faithful. Help me, Lord. Increase my faith. Make me hungry for Your Word.