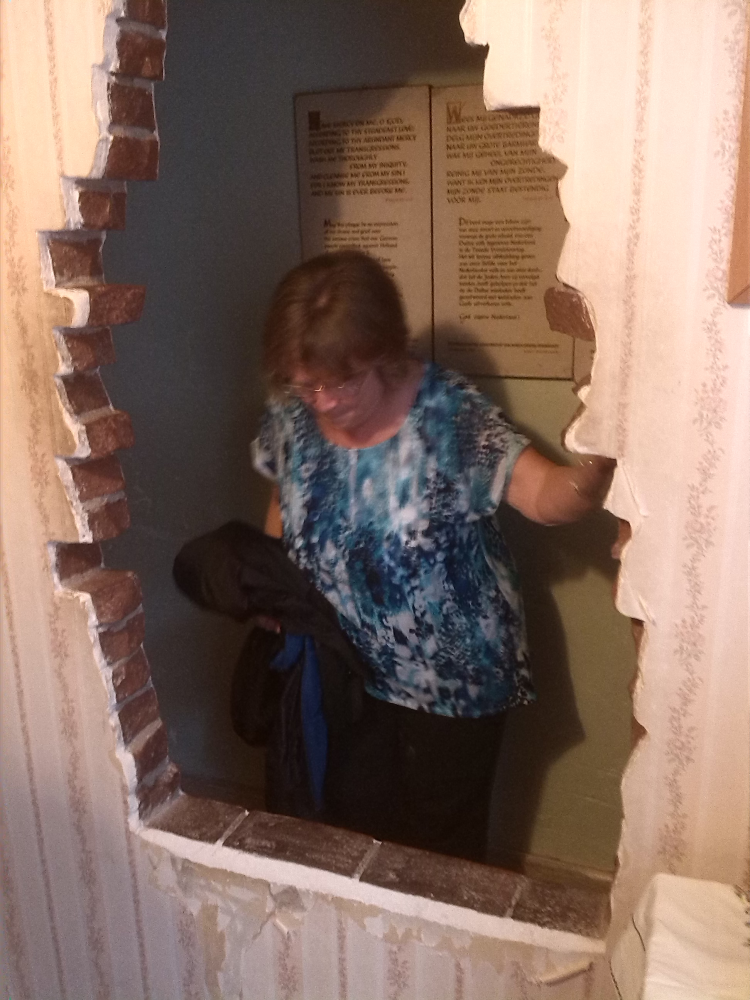 In Corrie ten Boom's book, The Hiding Place, (also a movie), she compared the horrors of the concentration camp to the suffering Jesus experienced for us. As Corrie and her sister were stripped, beaten, and humiliated, so too, was the Lord.
She realized, even in the midst of her ordeal, defeat is the beginning of victory. From the apparent defeat on the cross of Calvary came the greatest victory of eternity. We can all receive glorious life forever, because of what Jesus lost on the cross.
To unbelieving eyes, He suffered defeat that day. We know He gained victory there and when He left the tomb. He bought, for us, the gateway to heaven and more. Jesus defined it, in John 17:3 - This is eternal life, that they may know You, the only true God, and Jesus Christ whom You have sent. He provided the way for us to have a living, breathing, two-way communication with God. My heart aches for you, dear reader, to know His voice of peace and 100% unconditional love. No one and nothing on earth can offer us that.
Corrie lost her beloved sister Betsie in the concentration camp, but gained a glorious life her sister predicted. Betsie told her she would help people come out of great darkness. She said they would believe her because of the dark pit she had endured. Corrie led countless others to forgiveness and joy in place of their wounds and bitterness. God enabled her to extend forgiveness even to the people who imprisoned her. She is still helping me today.
Every day I battle discouragement. Almost every day I think I'm defeated and want to give up. But when I listen to Truth (whose name is Jesus), I know losing anything or anyone will be changed into victory and great gain by Him. He is my portion, He is my prize. The Word says He refused discouragement, and so will I. I commit to going to Him for daily encouragement and inspiration. Will you join me?