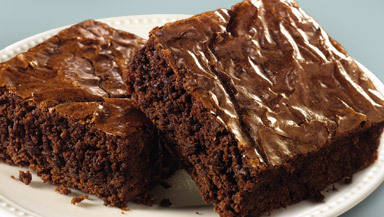 I've found myself caught in a vicious cycle, of one kind or another, more times than I can count. But God has given me glimpses of a delicious cycle. He's teaching this slow-learning daughter of His how delicious obedience can be.
Jesus said if we love Him, we'll obey, and when we obey we'll see Him more clearly. It is a most delicious cycle. Obedience leads to more love for Him, resulting in more obedience and more love. When I focus on the loving and being loved, the power to do what He says is the pleasant side effect.
The coolest thing is, the obedience comes from Him, too. His Holy Spirit within me wants to obey because He knows with 100% certainty how delicious obedience always is, once it's done. The dreading can be unpleasant, which is all the more reason for me to do it immediately, to get to the "fruit of righteousness." If you've ever tasted any of the fruit of Jesus's Holy Spirit, you know there's nothing better.
You see, the Holy Spirit trusts Jesus without wavering. Trust is the key to obedience, remembering everything He tells me to do will always be what's best. God never commands anything He doesn't give all the power needed to do it.
I love how the apostle Peter tells us God has given us everything we need for life and godliness. He said He gives it through His divine power, not through my own. Whatever God says to do, He gives the grace to do it. In next week's blog post, I'll share some specific recent struggles, and how He's helping me.
Lord, increase my trust in You. You are the Author, and the Perfecter, of my faith. You enabled me to believe in You in the first place. You say faith comes from hearing, and hearing comes from Your Word.
Increase my hearing, and trusting in Your never-failing love and mercy. I've never regretted any large or small act of obedience to Your love. When I want to reach for that second (or fourth) brownie or cookie, remind me I am Yours. You have better plans for me: more energy, more health, more satisfaction and usefulness.