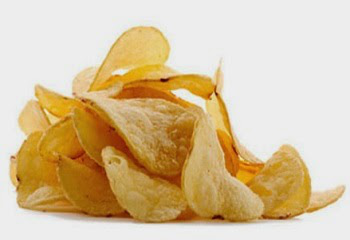 Wouldn't you know it? Last week I said I'd give specific examples in this new blog post. I'd tell how God is helping me live more often in His delicious cycle, instead of old vicious cycles. Unfortunately, I pedaled again in one of the old cruel rotations.
Almost every food choice I made later this week made me hate myself. I did fine at work, but once I left work, I grabbed unhealthy junk I didn't even enjoy. I awoke despising myself for the excess salty and sugary snacks I shoveled into my mouth after dinner. One night I ate barbecue potato chips for dinner and after dinner. What's not to hate? And I had already written a lovely blog post about the victories I had at the start of the week. (Sigh. Watch for it next week).
Today, I said, "Lord, help me. It's humiliating to tell readers I rejected Your delicious cycle almost all week." Here's the reminder He sent into my head, for the billionth time. (Remember, I'm a slow learner). Actions change when thoughts change.
So, I turned to His written words of wisdom. I took a Truth-Break during lunch break. I meditated on Romans 12, telling me He wants to transform me, metamorphosis-like, from the inside out. He said He does it by changing my mind.
How do I cooperate? I'm replacing the negative doubts with His wisdom and truth. He tells the truth about who I am, who He is, and who I am in Him. I'm more than a conqueror. I can do all things through Christ who loves and strengthens me.
When I remember who I am, I behave like that new, free person. Because of His grace, I'm not a compulsive slave of anything. I'm free indeed. A friend who spent many years in active addiction tells how the rehab center that finally helped was the one immersing the residents in who they are in Christ. When we remember who we are, we act like that person.
Jesus reminded me of progress over the past decades. He has washed out numerous thoughts and habits I've never even considered taking up again. He does it with the washing of the water of the Word. Once again, all the half-empty cups in my life looked half-full again.
Even the misery about my foolish choices changed when I meditated on Truth. Truth is always there to choose, and His name is Jesus.