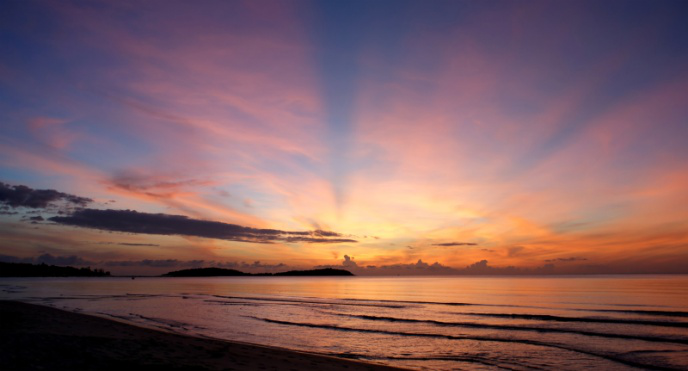 I love the song that says, "All of a sudden, I am unaware of these afflictions eclipsed by glory…"
Let's focus on God's glory for a few moments today, so He can put everything else into perspective. A glimpse of Him makes circumstances shrink to their proper size. David, a man after God's own heart, wrote these lines in Psalm 29:
Ascribe to the Lord glory and strength.
Ascribe to the Lord the glory due His name; worship the Lord in the splendor of His holiness.
The voice of the Lord is over the waters; the God of glory thunders, the Lord thunders over the mighty waters.
The voice of the Lord is powerful; the voice of the Lord is majestic…
The voice of the Lord strikes with flashes of lightning.
The voice of the Lord shakes the desert…
The voice of the Lord twists the oaks and strips the forests bare.
And in His temple, all cry "Glory!"
The Lord sits enthroned... the Lord is enthroned as King forever. The Lord gives strength to His people; the Lord blesses His people with peace.
In Psalm 28, David wrote:
Praise be to the Lord, for He has heard my cry for mercy.
The Lord is my strength and my shield; my heart trusts in Him, and I am helped.
My heart leaps for joy and I will give thanks to Him in song.
The Lord is the strength of His people, a fortress of salvation…
[No matter what.]