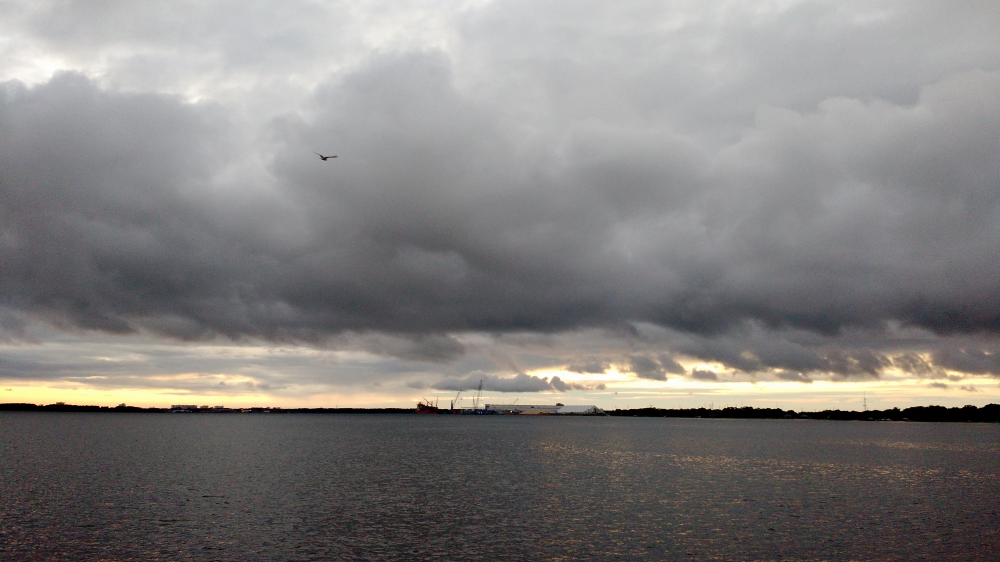 None of us can know what's in store for our country, or for any other. The God who holds the future, though, wants us to know Him. Jesus came so we can know our Father who holds all our tomorrows. He sees each one of those days with more clarity than we see this present moment.
He has in store for us His "gift of righteousness and abundance of grace." In every moment we live, no matter what storms assail us, He showers down oceans upon oceans of grace, love, and mercy.
When I was younger, I didn't get excited about Bible promises for "those who walk uprightly." I always figured those couldn't include me, because I stayed aware of all my failings. Now I know my only righteousness comes from Jesus, and it is always more than enough. I envision "upright" as meaning looking up to Him, and He makes all things right.
The situation may stay the same, or even worse. The storm clouds may darken the sky. But looking up changes my perspective. I remember His promise that He makes my path "like the first light of dawn, growing ever brighter until full day."
I can't know details of the future, but He wants me to know Him. When I know Him, I trust Him. Psalm 9:10 says "Those who know Your name will trust You, because You, Lord, have never forsaken those who seek You." What about those who suffered and died while serving Him?
I don't pity them. They sailed straight into His arms. My compassion goes to those who are rejecting and mocking Him and His followers now. Psalm 37 tells of their end. I pray for them to come to know Him. All the promises of glory can be theirs forever. What kind of God gives such mercy? Thank You, Jesus, for forgiving me, one who also mocked You and Your followers. No one is beyond the reach of Your love.