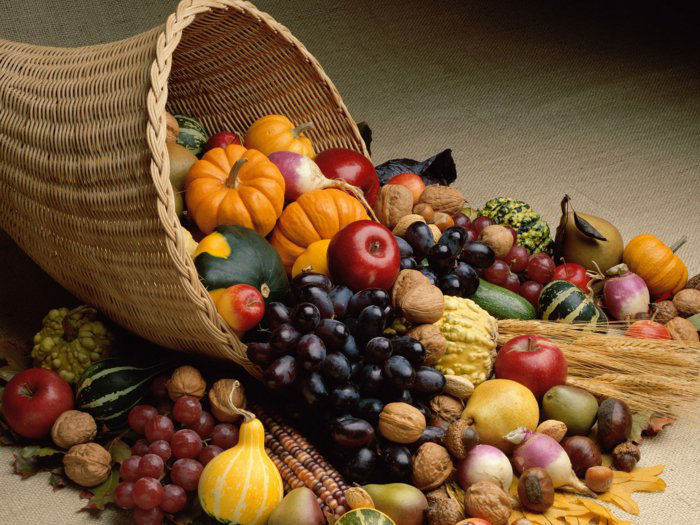 Giving thanks doesn't come easy sometimes. None of us come out of the womb with gratitude. Every newborn complains about leaving its perfect pre-born world. But Psalm 50 tells me when I sacrifice thanks, I honor God. The only way I ever acquire a grateful heart is to ask God to give it...and He does. The gratitude He puts in my heart is one of the gifts for which I give thanks. Without it, no other gift can satisfy for long.
It's just like Him to command, and then empower me, to do something that blesses me. Maybe God calls it sacrificing thanks because sometimes it is a sacrifice, and it is seldom what we want to do. We naturally want to focus on what is missing---on all that's wrong in the world.
He describes what that's like. His Word says when my mind is fixed on these worldly things, it leads to death. In contrast, focusing on Him leads to life, joy, and peace. The sacrificing of thanks prepares the way for my heart to see and receive His salvation in every situation. When I thank Him, I can see and hear Truth, whose name is Jesus.
The negatives of this world are real, and they're dark. There has always been and will always be plenty to fear and dread. Someday, though, all of our world will be gone in an instant-- poof-- like the moment that just passed while you read this sentence.
Unlike our planet, Jesus will go on forever in a place where the Light far exceeds and erases the darkness in our world. Light triumphs over darkness, for eternity. Light's name is Jesus, too. He will sort out, as the Irish say, every evil act ever committed.
He wins in the end, and so do His children. That alone is worth celebrating. In the meantime, He brings light and gratitude into my heart every time I ask Him.
He sends it through His incomparable Word, the book He equates with Himself, the Word made flesh who dwelt among us. When we accept Jesus, He dwells inside us, empowering us to give thanks, even when it might feel like a sacrifice. He changes my perception of half-empty glasses into half-full or overflowing. As the old song says, "Count your blessings, name them one by one, and it will surprise you what the Lord has done!"