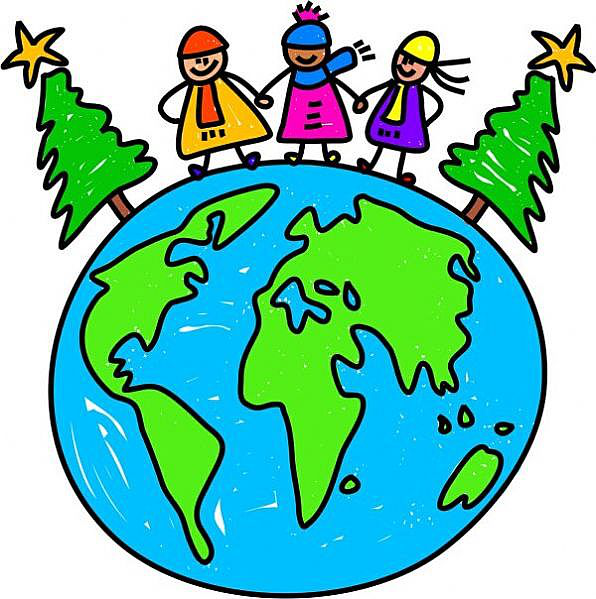 No Christmas was ever perfect. Even the first one in Bethlehem didn't smell or look flawless. Giving birth is a messy business, especially in a barn. Those cows and sheep couldn't have smelled like delicious turkey and dressing baking in the oven, either.
Maybe we can aim for fun memories, not perfect ones. The times we remember best are the mistakes. Our brains remember the imperfect better than the perfect. Maybe they're wired this way so we can be alerted to danger.
We notice the empty spot on the tree instead of the dozens of colorful ornaments. We notice the tiny stain on the Christmas tablecloth, and not the beautiful red and green design. It's natural, it's human. It helps us notice the one car weaving across a yellow line on a highway. This noticing can be helpful in moderation.
But when we pressure ourselves to try to create an elusive, perfect Christmas, maybe we're beating our heads against a wall. Earth and people and holidays are not perfect. They can be fun, though, and memorable.
We remember when our Christmas-morning hearts almost broke because the batteries didn't work. We remember when the blankety-blank tree lights wouldn't light and we had to run to Wal-Mart at midnight.
My most memorable turkey was the first one I baked by myself. When we cut into it, we found the paper packet of giblets and neck still inside. Nobody had told us those were in there and needed to come out. My clearest sweet potato memory involved an explosion in the oven.
People need love and encouragement and something we have no word for in English. The Dutch call it gezelligheid. I'm not sure how to pronounce it, but it's what we all want for holidays. It's the feeling one gets from peaceful, fun togetherness with family or friends.
I want to aim for gezelligheid, whether it's with yummy food or just hot cocoa and a chat. People often don't need my gifts as much as they need me. They need my loving attention and listening ear. I want to shop less and listen more. The gifts that cannot be unwrapped may be the best and most memorable. I want to give myself. These memories will never end up on a yard-sale table selling for 50 cents.