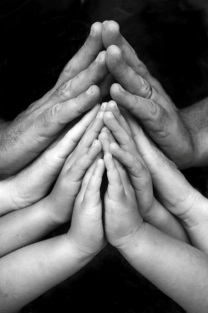 There's something I began praying about in 1983. For thirty-four years I've continued to ask God for this request that is dearer to my heart than any other.
If you ask me if He has answered it, I can't give a simple yes or no. No, I haven't yet seen it happen with my own eyes. But, yes, God has sent sweet answers to my heart. He has said, "Trust me." He has said, "I love this dear one more than you do." He has answered me with Himself.
Jesus is the answer to all my questions. No matter how big the hurt, no matter how intense the longing, He is the answer. In His presence, alone with Him, He gives exactly what I need when I need it. Paul wrote to the Philippians that God supplies all our needs from His riches in glory in Jesus.
What do I need? I need Him. His presence and His compassionate, gracious words are always my greatest need. Jesus said, "Man does not live by bread alone, but by every word that proceeds out of the mouth of God.'"
More times than I can count, a whisper to my heart from Him has satisfied, or even thrilled me. Most often it comes during worshipping or pouring out my heart to Him. It always agrees with His written words, but not always in the way I had perceived them.
He has answered longings, fears, and every loss. Jesus is always the answer, and He answers every prayer with wisdom and perfect timing. I have learned from experience to trust Him. As Paul wrote to the Colossians: The secret is this – Christ in you, bringing with Him the promise of all the glorious things to come.