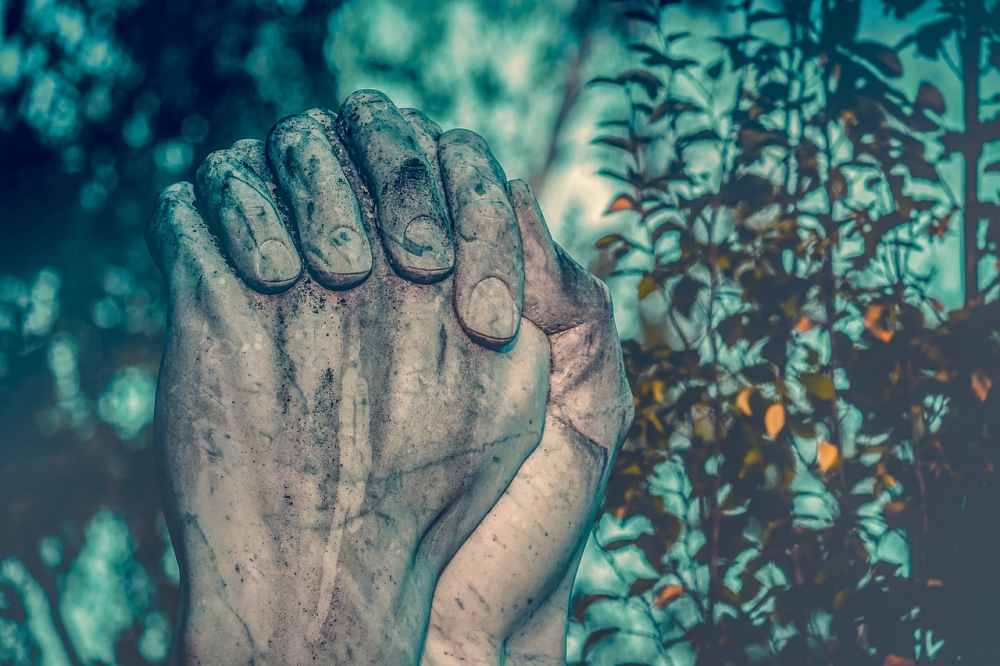 "Jesus! Have mercy on me!" That is my favorite prayer in the entire Bible. It isn't the prayer of a rabbi or priest, or of anyone with any shred of status or self-sufficiency.
Bartimeus sat by a road leading out of Jericho. He was a raggedy beggar who wanted healing from blindness. He offered nothing to Jesus but desperation.
Many others nearby told him to hush up, but he yelled out all the louder, "Jesus! Have mercy on me!" Jesus stopped in His tracks and asked what Bartimeus wanted.
The poor desperate man asked to be able to see. Jesus healed him and the beggar began following Jesus that same day.
The name Bartimeus means "son of Timeus," so this poor guy didn't even have a name of his own. Dear Bay County readers, and anyone who feels desperate or discouraged, may I, in humility and compassion, make a suggestion?
Remember Bartimeus. When we are so desperate we have nothing to offer but a desperate cry to Jesus, we are in an enviable position. ("Blessed are those at the end of their rope, for theirs is the kingdom of heaven.")
Jane, a new friend of mine, found herself in this position before the storm. When clean and sober for a fragile ninety days, Jane learned her best friend died of an overdose, and Jane felt like following his example. Desperate with grief and pain, she said she could think of only two choices: "either kill myself, or return to using drugs, which would be a slower means to the same end."
By the grace of God, Jane remembered something a Christian woman had said to her on her twenty-fifth day of sobriety. "When your faith fails and you cannot pray, just cry out the name of Jesus over and over."
Jane did it. She felt she didn't even have a seed or crumb of faith, but she cried out again and again, as Bartimeus did, "Jesus! Jesus! Please!"
Peace and comfort flowed into her as her sobs poured out. Her heart almost burst with God's loving comfort overflowing in peace and hope for the future.
Like Bartimeus, Jane's darkness became light. I want to do this daily —cry out to Jesus in recognition of my neediness for all that He is. How can He fill me when I am so full of my own self-sufficiency, anger, or pride? These impossible storms in my life can be gifts in disguise because they end the blindness making me forget Whose love and Word we all need more than breath itself.