What Are We Celebrating?
Wednesday, July 3, 2019 by Cathy Everitt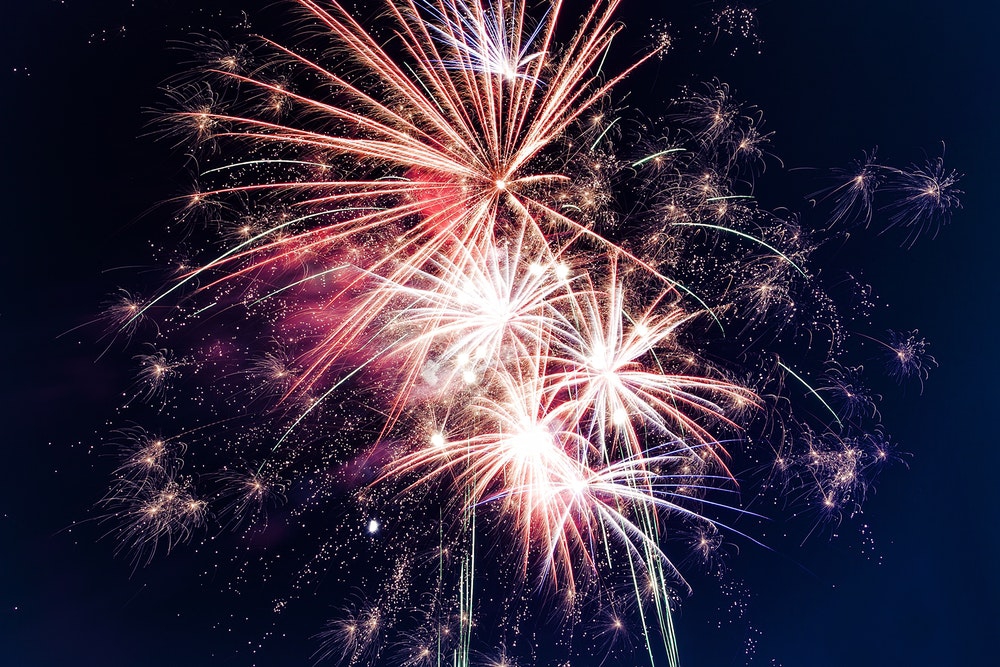 One day Jesus told His disciples to feed a multitude of people. He said He had compassion on them and didn't want to send them away hungry, because they might faint or collapse on the way.
He doesn't want us to operate with hungry hearts, either, lest we collapse or faint in our daily walk. Or when a storm comes. When I don't get filled up with Him, I forget about my freedom. Jesus paid the price for me to have freedom from all these things and more: death, sin, hell, fear (worry), rage, bitterness, loneliness. That's just the start of the list.
Those relentless daily fire bombs of fear and stress dropping on us from every news source and forecaster? Free. His peace nukes them, His love drives out fear. It was for freedom that He set me free by paying for me. He offers peace and joy in His presence. Oh, how He loves us so!
No matter what I think I've learned about Him or His love and freedom, there is always more than I can imagine. I won't get a chance to see the fireworks this year on the 4th of July. Inside my heart, though?
Remembering His gifts, His fruit, and letting Jesus love on me by connecting with Him— this brings fireworks of joy inside me that I almost cannot contain. Where the Spirit of the Lord is, there is liberty. (2nd Corinthians 3:17)
---
---