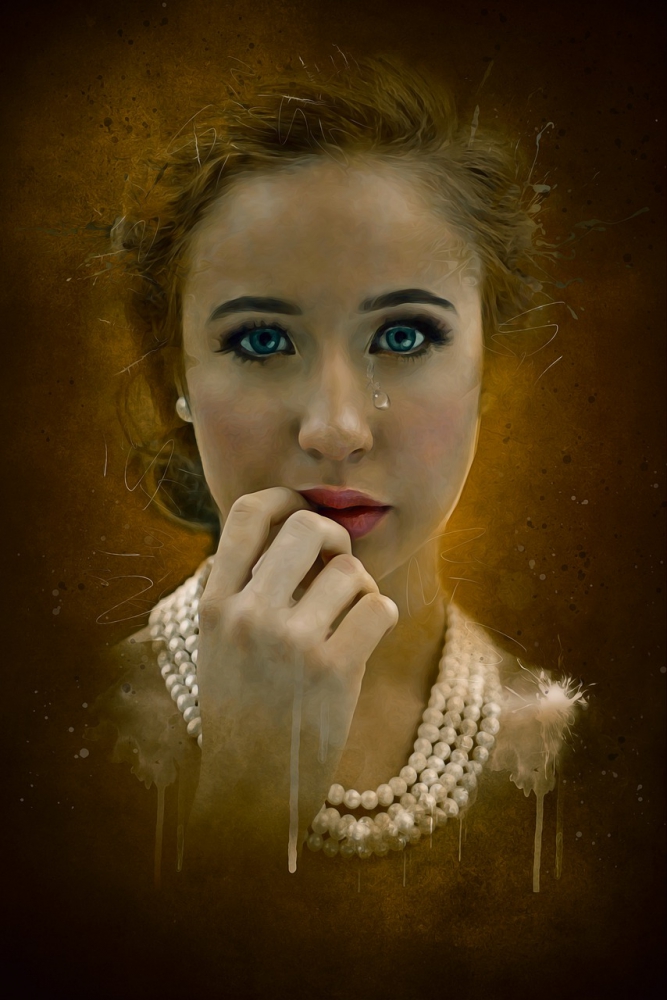 A friend of mine is battling feelings of shame, afraid to apply for jobs because of the questions asked. Sometimes one foolish choice, made by ourselves or another person, can haunt us forever.
I know I've made many poor, and even disastrous choices. As I prayed for this friend, I remembered how it felt to live with shame in my heart. It was like a black cancer inside me. It made me feel I'd always be less than. Less than desirable, less than worthy, less than loved, or attractive, or even acceptable. Shame was a cruel and unrelenting taskmaster.
Jesus has taken away all that sense of shame. For me, it wasn't all at once, because some of it, so ancient, lay buried deep enough for me to be oblivious to it, not knowing the source of my invisible garment of heaviness. But year by year, and situation by situation, Jesus loved me out of shame.
Opening His Word, I read verses that reached out and hugged me with unconditional love and acceptance. They seemed too good to be true. I treasured this unconditional acceptance. No matter what, Jesus loved me, even with this rotting thing inside me, this shame I'd buried too deep to name.
First, He renamed me "Beautiful." Then, He gave me another ironic name. If anyone else had called me this, I'd have thought they were mocking. Personality quizzes I took back then labeled me things like "melancholic" and other labels I hid from others. Jesus, though, named me "Glad-Heart," in a time when I couldn't even find my smile. Then, He made me fit the name, more and more with each passing year.
He gave me wonder and gladness over things as tiny as a pea-sized weed that resembled a red rosebud; things as huge as His infinite grace and forgiveness.
Reading or hearing He has buried all my shame in His sea of forgetfulness is one thing. To have Him, with His own whispered words, bleach out all shame and guilt, and embrace me as His own beloved — that's an entire other thing.
I don't know how He does it. It is unexplainable. Here are a few of the verses I'm praying for my friend who's now battling shame, and for my readers: Father, show us there is no condemnation for those who are in Jesus. Remind us You've given us the very righteousness of God in Christ, empowering us to forgive anything, because we know we've been forgiven for everything. You carry us between Your shoulders, always loving and affectionate toward Your beloved.
Deep into our bones, Lord, infuse the sense of knowing we are loved just as we are, no matter what. You took all the shame and separated it as far from us as the east is from the west. Keep us in perfect peace and freedom as we fix our eyes on You, and please love others through us, with Your forgiving love.