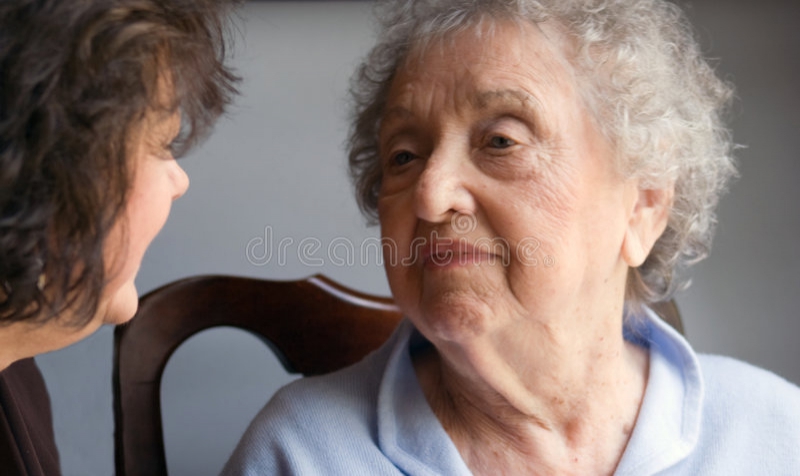 Mary became my friend almost 20 years ago. We've worked together, traveled together and laughed together. Today, as she sat across from me in TGIF, I figured she'd want to talk about the challenges of living with her 91-year-old mom. I figured right. Like me, Mary needs her solitude and space, which can be hard to find when caring for the elderly.
"Cathy, you know I've always had patience with children, always. But old people— and yes, I know I'll soon be one myself— I've never had any patience with old people. Guess what God has done? Every day, if I ask Him for His patience with my mother, He gives it to me. Even when she asks the same question five times or more, I can tell He is giving me what I need each day to show her His love and compassion. Before I began doing this, I'd often snap at her first thing in the morning."
"Remember how I told you she left the nurturing and affectionate part of our parenting to my dad? When we didn't make the cheerleading team, or someone broke our hearts, it was always Daddy who comforted us. She just didn't have that gene, or that gift, for affection and nurturing."
"But guess what Jesus did last week? While I washed dishes, Mother came up behind me and hugged me. She laid her head on my shoulder and said, 'Mary, I love you and appreciate you. I don't know where I'd be if you hadn't taken me in.' I was so surprised, my knees nearly buckled. It's the first time I can remember her being physically affectionate and telling me she loves me. I'm grateful to God for helping me be more patient with her."
When I heard Mary's words, tears sprang to my eyes. Jesus has done similar things for me in relationships. He's the healer of hearts, and the unifier of families. He can make a way where there seems to be no way at all. Her story reminded me of the Psalm describing what He's done in my own family— behold, how good and pleasant it is for brethren to dwell together in unity! It is like precious oil upon the head…, (Psalms 123:1-2, NKJV).