Who's Driving Me?
Thursday, November 12, 2020 by Cathy Everitt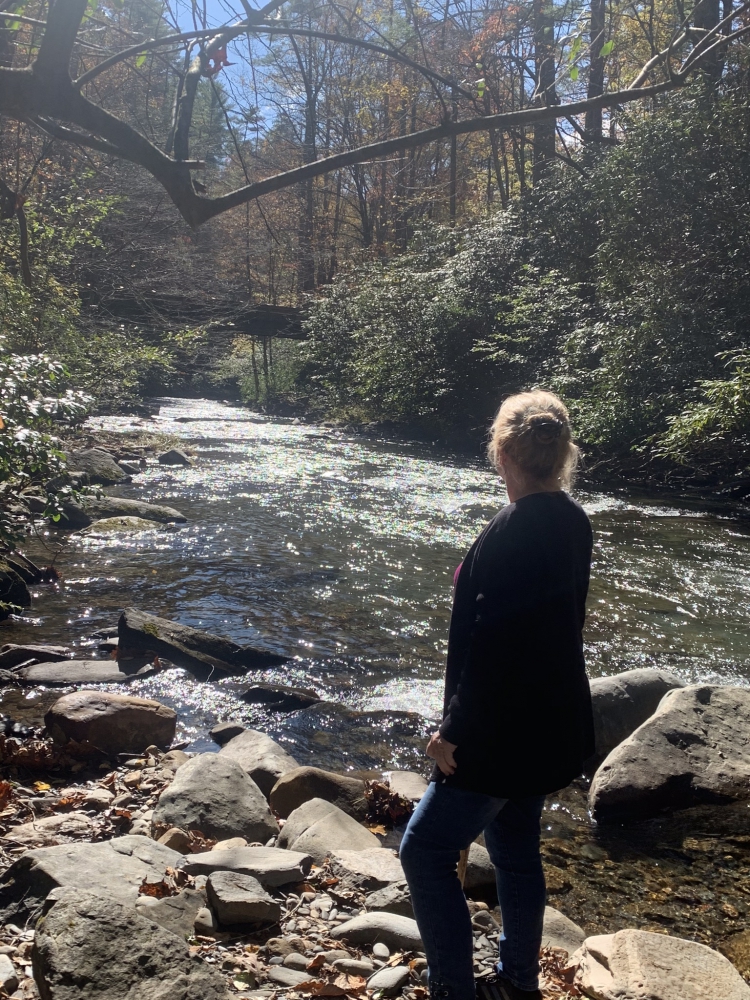 What is it about mountain streams? Since my childhood, they've mesmerized me. Last week, I dashed from our car the instant we parked near one in North Carolina. I picked up one leaf after another to toss into the rushing water, and then watched it take its chaotic journey.
Each colorful leaf floated, sometimes twirled, and often disappeared for a moment or two. After vanishing, it popped up and rushed on, like a joyful child on a water slide. The speeding water took it wherever the current wanted, tumbling and crashing over rocks. I felt glad I wasn't a helpless leaf.
It reminded me, though, of how I too often let circumstances knock me around. I allow them to rob me of peace and bruise my heart by distracting my mind. Jesus said He came to give me abundant life (John 10:10). I don't want to let bad news carry me along with the fear and chaos clamoring for attention.
Sometimes, I saw a leaf crash into the side of a rock and get stuck there. It clung on, with a community of other leaves, to the safe smooth side of a boulder. Even the rushing water didn't budge these soaking wet leaves. I smiled.
Lord, thank You for Your lovingkindness that is able to keep me from being carried away into fear by any trouble, (Psalms 21:7). Increase my intimacy with You and Your Word so I will trust You more each day. You say I will not be shaken or moved by anything when I'm clinging to the Rock that is higher than I, (Psalms 61:2). Thank You for giving abundant life full of a confident expectation of good, from You. I can't wait to see what You do next.
---
---