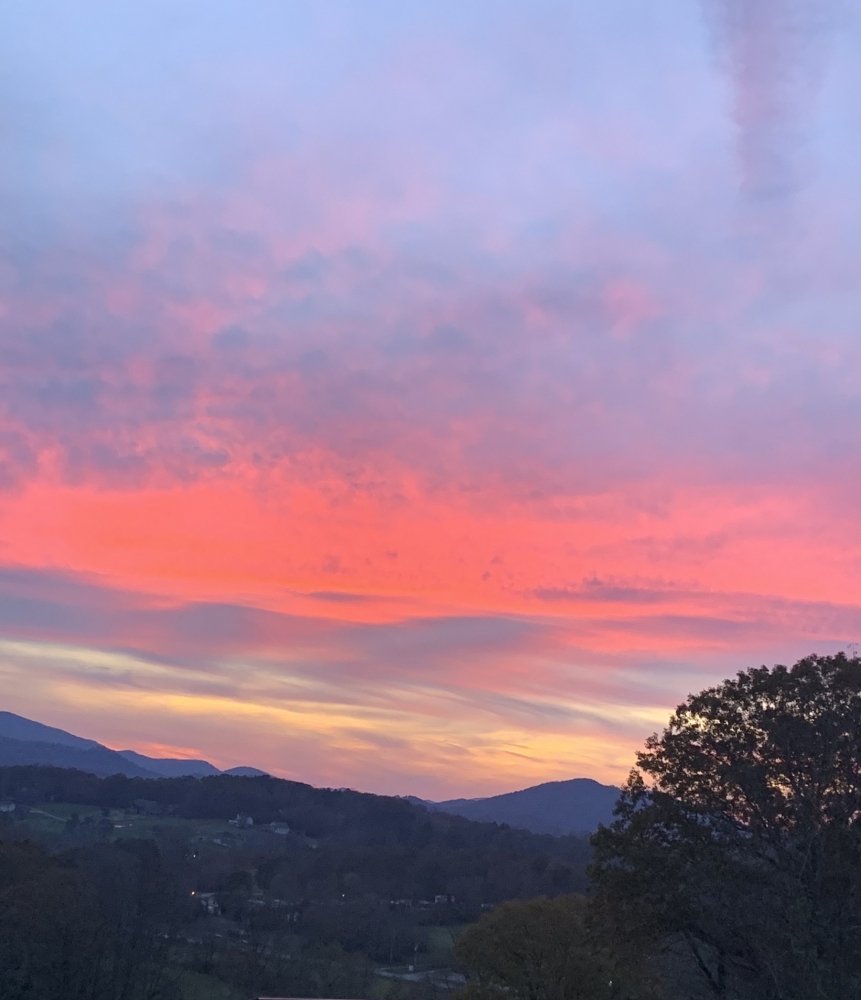 It is often said that hindsight is 20/20. This year of 2020 will soon become hindsight. The challenges it brought me would've been easier, sooner, if I'd remembered this one thing more often:
Nothing compares to God's glory. All the most gorgeous sunrises and sunsets, wildlife, breathtaking mountains and canyons, newborn babies—none of these are even the tiniest hint of God's beauty. The sounds of the loudest thunder, the roar of a real lion, deafening crescendoes of giant waves and waterfalls—none of these are the faintest whispers of His powerful voice.
His Word gives me many promises about the reasons I can rejoice in all circumstances, no matter what. Two of my favorites are Romans 8:18 and 2 Corinthians 4:17. Both were written by a man who suffered more often and in more severe ways than I ever have. Both speak of the comparison of my earthly troubles (or afflictions) to the eternal glory awaiting me.
When I look backwards a year, or a decade or more, I can already see the proof of this truth. The worst dark pits of my life have resulted, already, in the greatest good. If I hadn't fallen, or sometimes been pushed, into dark caves of heart pain and fear, how would I have learned how real, very present, and intimate Jesus is?
He met me there with comforts and counseling. He did it by way of His closer-than-my-breath powerful Holy Spirit—the same One who raised Him from the dead. He has used other people's offenses, and my own offenses against Him and others, to change my heart and increase my compassion. He is continuing to heal my heart and mind, day by day.
When the Bible tells me my earthly challenges are far, far exceeded by the glory awaiting me, I know it is true, because I've gotten to know the One I'm believing. One touch from Him can create a new universe in my heart and mind. From forty years experience with Him, I know His glory does dwarf the troubles. It's like comparing a flea to the whole Cosmos. Or a piece of lint to all the known galaxies and any yet-to-be-discovered ones.
All the troubles have produced in me and for me "an eternal glory that far outweighs them all." Please let Jesus love on you. Open His Word and call out His name. He promises if we call to Him, He will tell us great and mighty things we do not know. Let me know what He whispers to you.