Cathy will be speaking at a women's conference Saturday, June 23, 2018, at East Bay Baptist Church in Panama City. Here is the link to their website: 
www.eastbaybc.com
(She'll be returning to Ireland for a another 2018 visit, which will be her 17th stay there).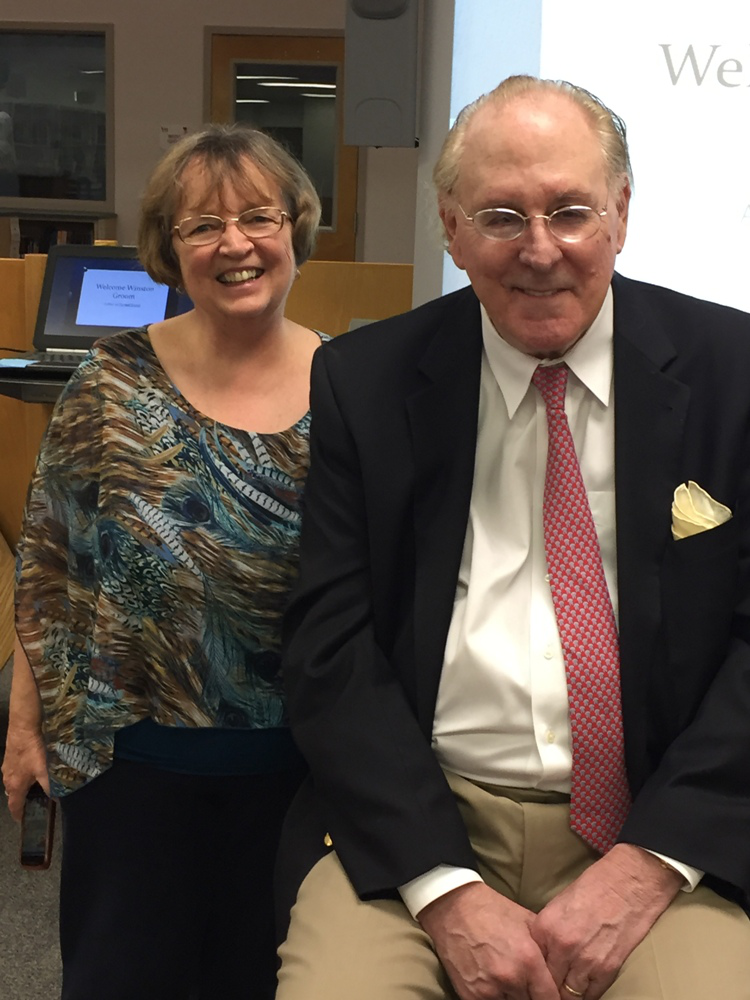 Cathy met with and and learned from other authors, including Winston Groom, author of Forrest Gump and 20 other books. Winston spoke to her and other adults and students at the high school where she works. The next day, he spoke to authors and fans at Books Alive, a festival for readers and writers. Cathy and her co-author of Miracles in Haiti, medical missionary Sharron Etheridge, joined other authors in displaying, signing, and discussing their books with readers.
Cathy recently won first place in the annual writing contest of 
Writers Aglow
(
www.writersaglow.com
). Her winning entry can be read on the blog section of this website, dated 9/8/17, with the title "Touches," or in the Spring 2018 edition of Go! magazine, from
www.gochristianmagazine.com
 with the title "Mom and Me" on page 10.